Cupcake collection - tastes like a cake
Stylish fashion pieces (not only) for girls, in two beautiful powder shades. Fluffy like a tasty cake. Exactly the cupcake that you can bake with us and then enjoy your own party.

Powder colours are not boring. They are not just romantic.
These are colours that can
brighten the skin, reflect well-being and purity.
In the collection you will find modern sportier cuts, warm materials and stylish pieces that you will fall in love with just as with a cupcake.


Puff sleeves on t-shirts, sweatshirts and dresses are like fluffy whipped cream.

A detail that is like the icing on the cake. What do you think?


The collection includes pieces for
little girls, but also for moms.
Therefore, mom and daughter can match.
Comfortable
women's sweatshirt
with a hood and side pockets.
Casual style for everyday wear.


Come and bake CUPCAKE with us, which you can also score at a children's party.
Blueberry-lemon cupcakes
INGREDIENTS for the dough for 12 cupcakes:
1.5 cups semi-coarse flour + 2 tablespoons
(for wrapping blueberries)
3/4 cup cane sugar
1.5 tsp baking powder
pinch of salt
110g butter
Sour cream
1 tsp vanilla extract
1 BIO lemon
2 eggs
fresh blueberries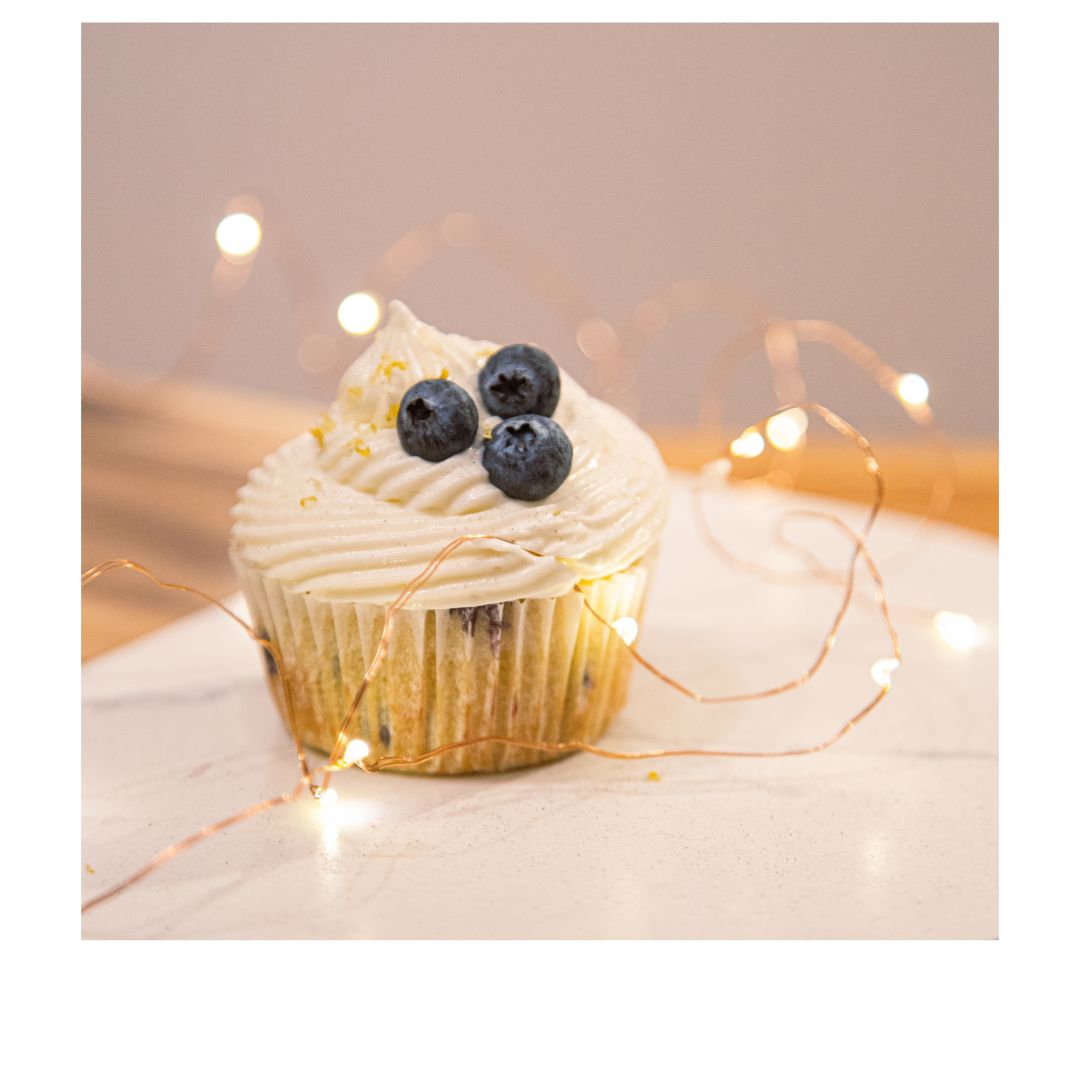 PROCEDURE:
Beat the eggs together with the sugar until foamy (whip for about 5 minutes at medium speed)
Add vanilla extract, lemon peel (you can also add juice if you want a stronger lemon flavour), sour cream and softened diced butter.
Whisk everything together properly.
Then add the sifted flour with the baking powder and whisk until you have a thicker dough.
Finally, mix slowly blueberries wrapped in flour by hand in the dough (thanks to that they do not fall to the bottom, they remain nicely laid out, they do not melt and do not colour the dough) – do not forget to leave some blueberries for decoration.
Place the cups in a muffin baking tin and fill them up to about 3/4 (the dough is enough for 12 pieces).
Bake in a preheated oven at 180 °C for about 15-20 minutes until golden brown.
CREAM:
250 ml 33% whipping cream

250 g mascarpone

Powdered sugar

1 stiffener

1 teaspoon vanilla extract

1 BIO lemon
Whip the whipping cream together with the stiffener until you get a thick whipped cream.

Add mascarpone, sugar, vanilla extract and lemon juice. Whip everything together into a fluffy smooth cream.

Fill the pastry bag with cream and decorate the chilled muffins.

Finally, garnish with fresh blueberries and sprinkle with grated lemon zest.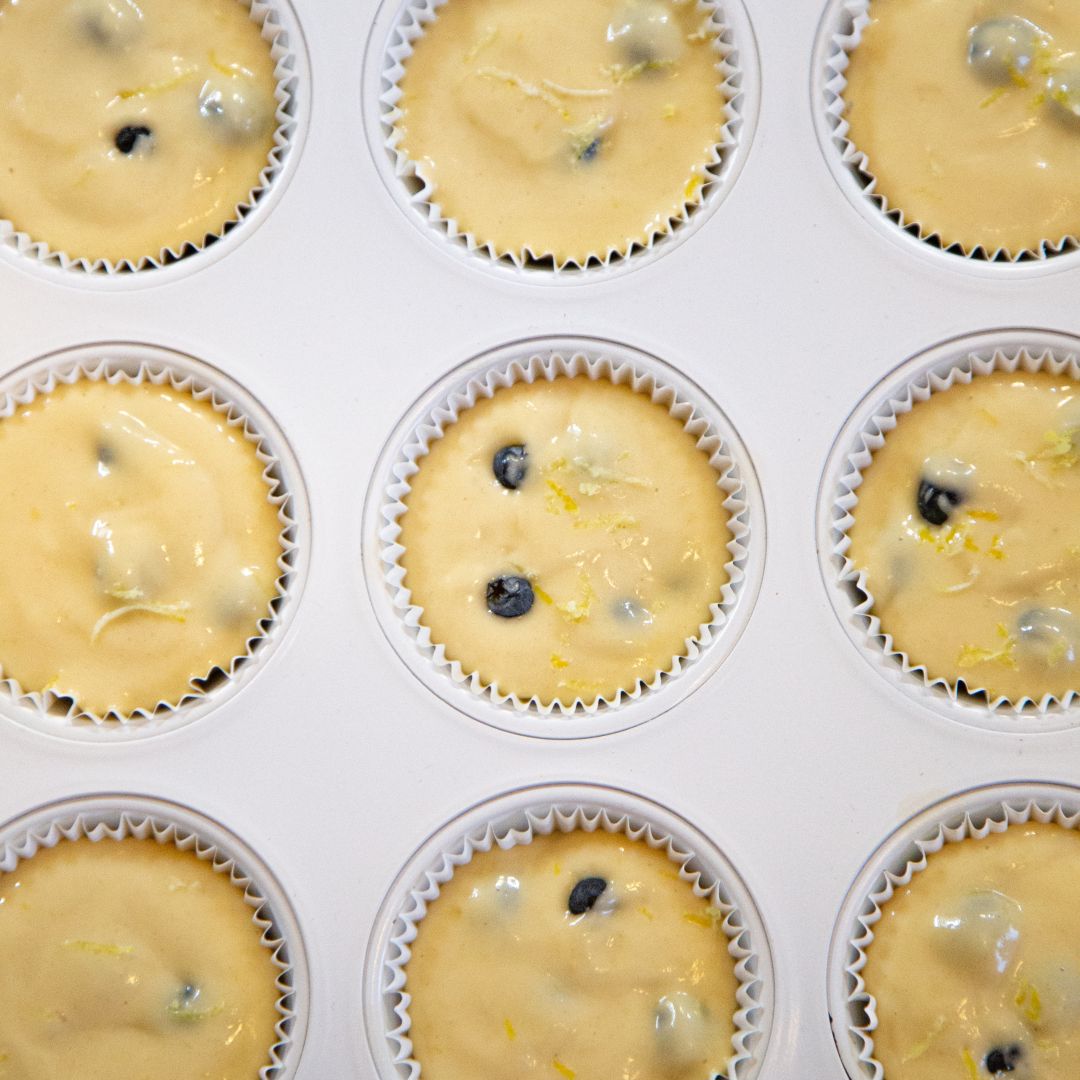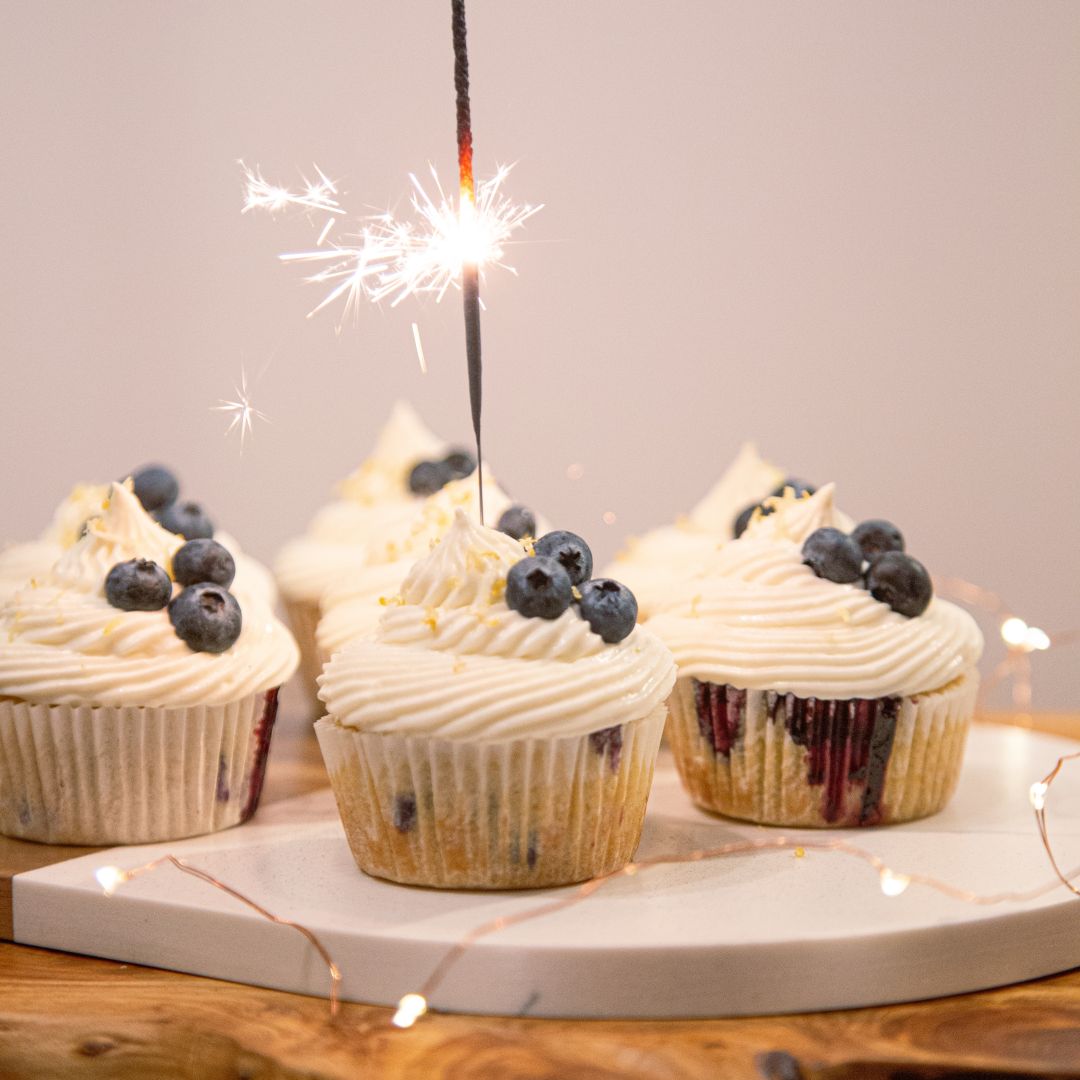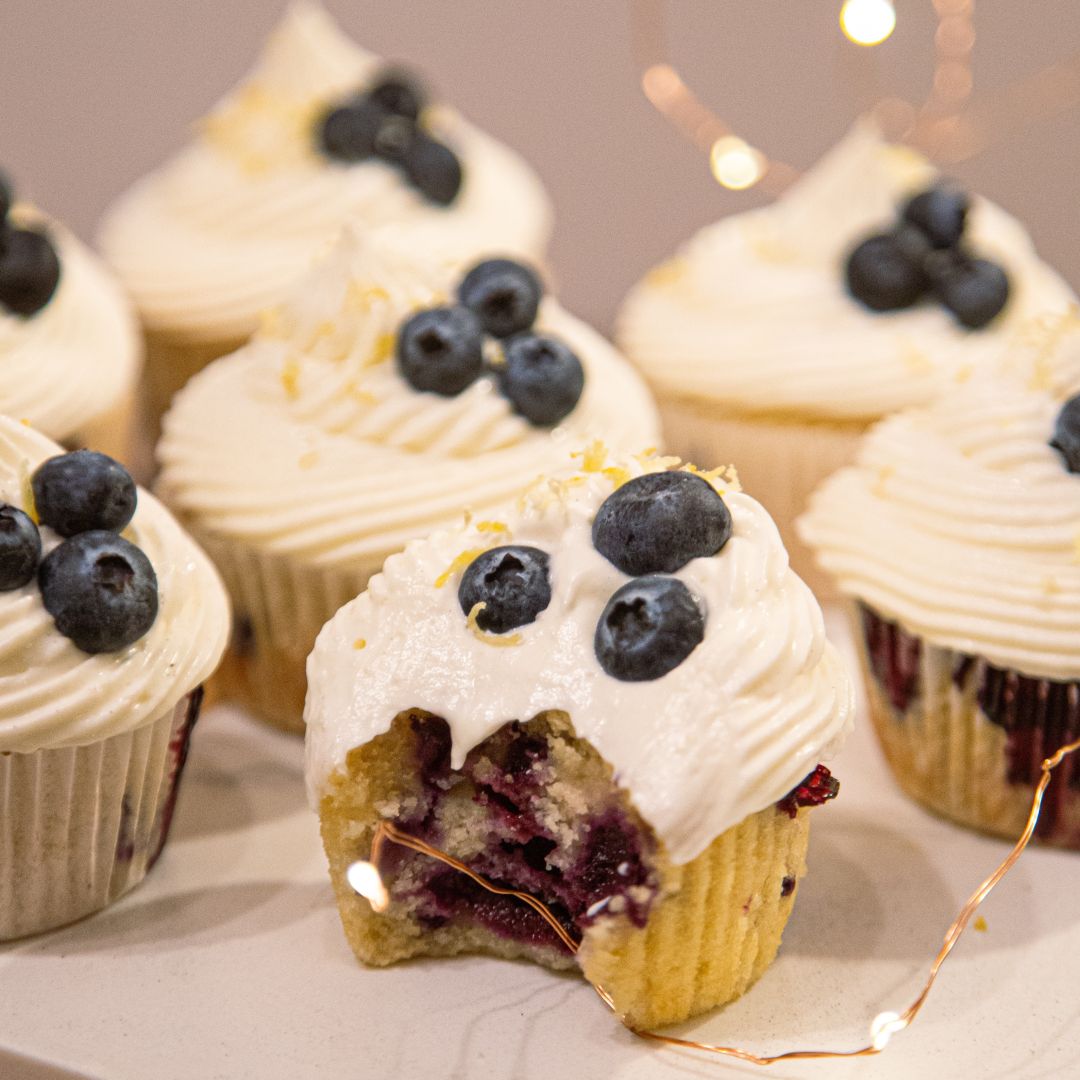 If you don't have time to bake the cupcakes, you can buy sweet treats in La Donuteria.
Our girls chose a chocolate, powder-blue and raspberry donut from their offer.
They really liked it :) We think you can see it in the photos.
We thank La Donuteria Banská Bystrica for the space in which these beautiful photos could have been taken.