Delight collection – A princess for one day (and not only)
For several years now, these skirts have won the hearts of both girls and women. The girls look adorable in them, they fall in love with a beautifully fluffy skirt that spins perfectly. It reminds them of a princess dress or a favourite movie character.

How Delight collection came about
This collection was created on the basis of the TUTU collection which was about fluffy girls' tulle skirts. You liked the cuts and design. Hence, we decided to develop the collection with this skirt this year.
We adjusted the cuts of the skirts and dresses. The skirts are sewn from several layers of tulle, which is cut at the back into a half-block. Each additional layer is a bit longer. It creates something like a train that girls really enjoy when spinning and walking. It will fly behind them so they will look like dressed in a real princess dress.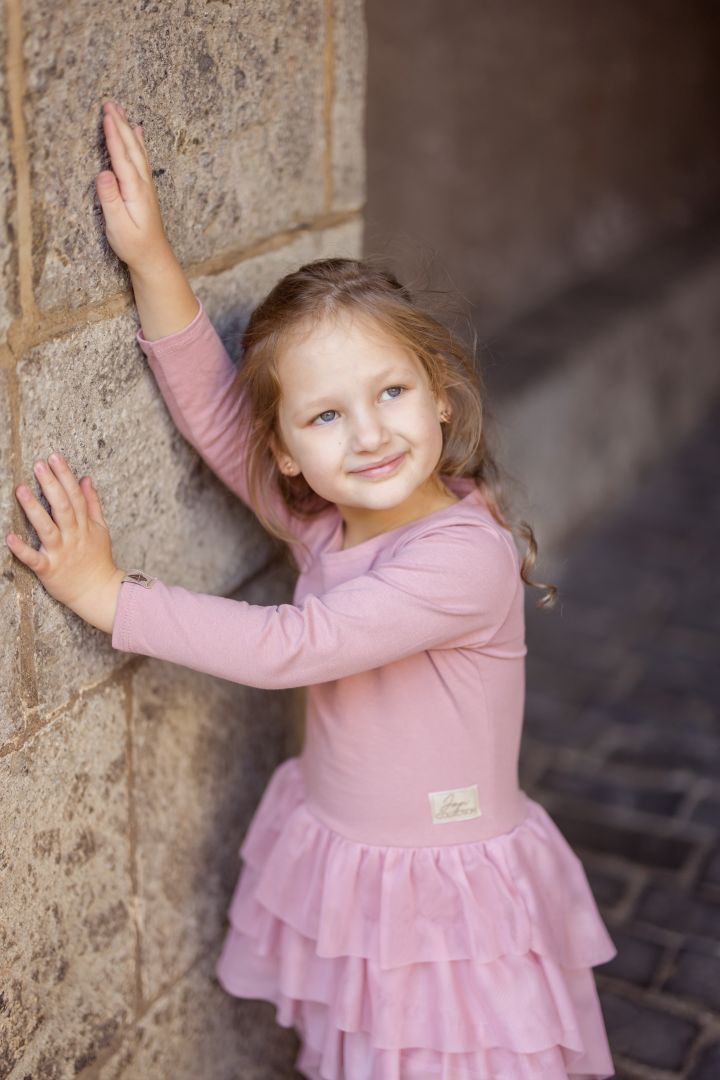 What can you find in the Delight collection?
We have chosen beautiful colours that you will surely appreciate. In this collection you will find tulle skirts in four colours. Dark blue, pink, dark purple and light purple. The skirts have an elastic wider waistband, which makes them a comfortable piece. You can complete them with a one-color T-shirt from our collection and create a matching set.
We have also added a dress with the same skirt to the collection. For younger girls, there are also skirt leggings or bodysuit dresses with long sleeves.
These girls' pieces are suitable for festive occasions or photography. But personally, we think that little princesses will want to wear them very often. They will love to play for noble ladies at home. You surely know it if you have one such lady at home.
What is a tulle?
Tulle is a light, airy material made by a special weave of polyester or nylon fibres. The structure resembles a fine network.
The story of the tulle begins with the bride of a French king.
She agreed to the wedding only if she could go to the altar under a veil of unusual cloth. She wanted the curious audience not to see her face, but she wanted to see everything.
Craftsmen from the city of Tulle took on this difficult task. The result was this unique material from which they finally sewed dresses for the future queen.
American legend, in turn, speaks of the origin of the tulle in the United States much earlier. Mass production began in America in the mid-19th century, when it began to be used on fluffy tutu skirts,
the prototype of which was the clothes of American ballerinas.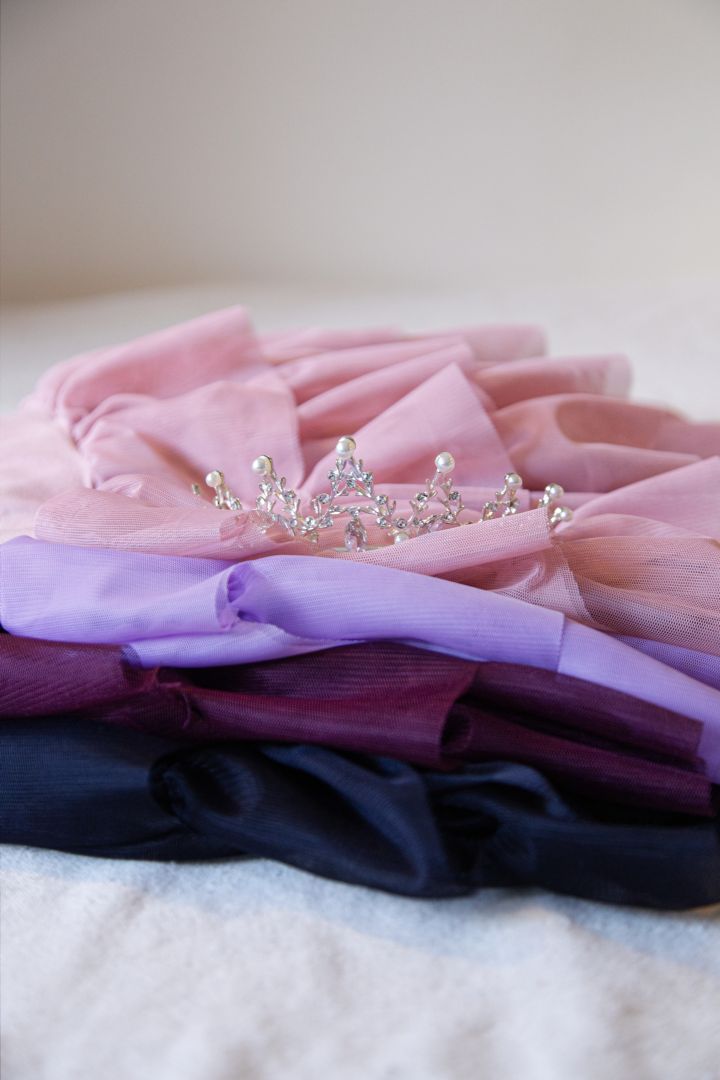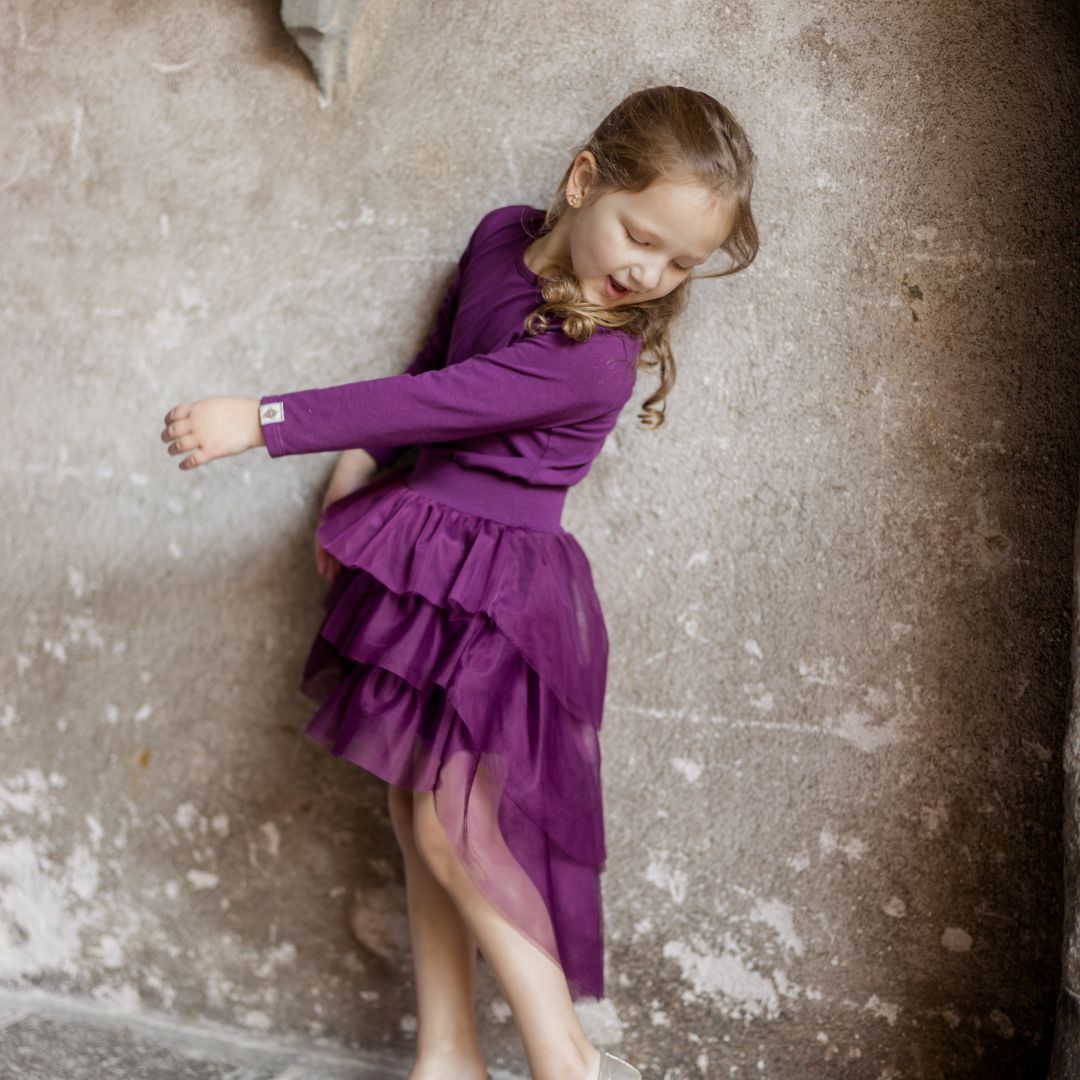 Use of tulle
Tulle began to be used more and more on fashion catwalks. Wedding dresses, veils, skirts, bows. In the interior, these are mainly canopies and curtains.
In addition to one-color tulle, you will find beautiful tulles complemented by embroidery, glitter, patterns and beads. Such clothes are then a luxury piece in a woman's wardrobe.


Tulle clothing care
It is recommended to wash by hand or in a gentle washing program

Avoid squeezing, let the water run off or shake

Dry hung

If the tulle still crumples, hang it on a hanger and steam it. In the extreme case, carefully iron over the durable fabric at the lowest temperature.