Do you have your red dress?
You definitely know the movie Pretty woman. Julia Roberts wore a beautiful red dress there and was unforgettable. It is said that every woman should have one red dress in her wardrobe (and also red court shoes).

Red will not go unnoticed. It attracts attention and arouses interest, not only the gentlemen, but also other women who cannot take their eyes off the lady in the red dress.

Whether it's a dress with bare shoulders, narrow, short or long, the red colour will draw attention to itself. When it comes to red dresses, they are not only suitable for festive occasions. Try wearing a comfortable red dress even to work or when you go for coffee with a friend. You will see that you will be noticed.
Red dresses are also commonly used for Christmas photography. Moms match with their daughters and create a beautiful series of Christmas photos which emit the atmosphere.
What does colour psychology say about red?

Red irritates, stimulates, radiates activity and dynamics.
In the room, it looks nice on smaller areas, such as various decorations, but it is sometimes even disturbing on large areas. It helps in the production of adrenaline, reduces the feeling of fatigue.
We often encounter it as a symbol of strength, fire or power.
Red is also called the colour of love and passion. Lovers of red clothing are cordial, impulsive and do not lack courage.
Do you know what else is amazing about a dress?
They can always be different. How?
Well, thanks to the accessories. The same dresses look different when you put on the court shoes and add an envelope handbag to them, and differently when you wear high boots. Beads or sweater, heels or sneakers. All this can turn one red dress into several different outfits.
So, do you have already a red dress in your closet?
JAPITEX red dress
You will find several red dresses in our offer. They are designed for women and little girls.
Fine knit dresses from the SOFT collection
Red knit dresses are suitable for colder days. You can match with your daughter when you go to a family celebration and be sure you will both shine. You will feel like in clover in them. They are pleasant and beautiful.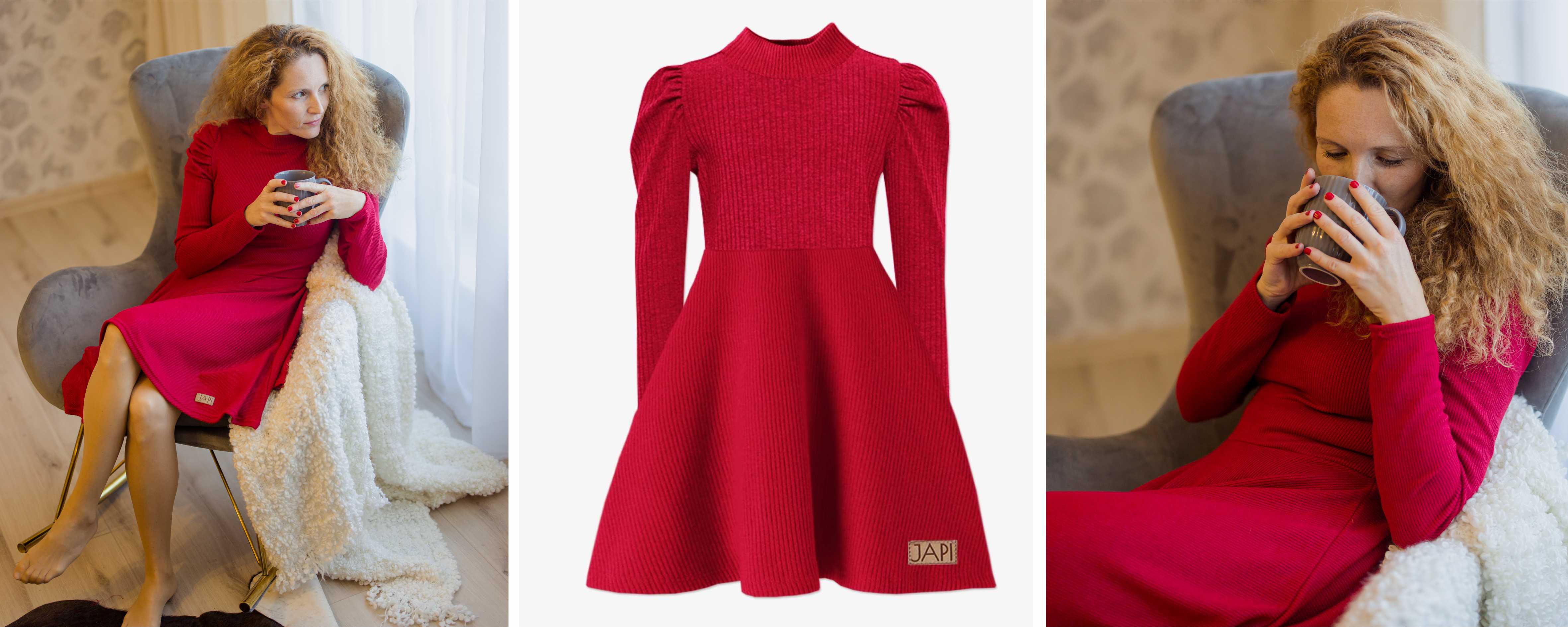 Summer red dresses from the TULIP collection
You can use a light cotton summer dress for various occasions. For a summer walk or even to work. We also have them in children's size so you will be matched on holiday.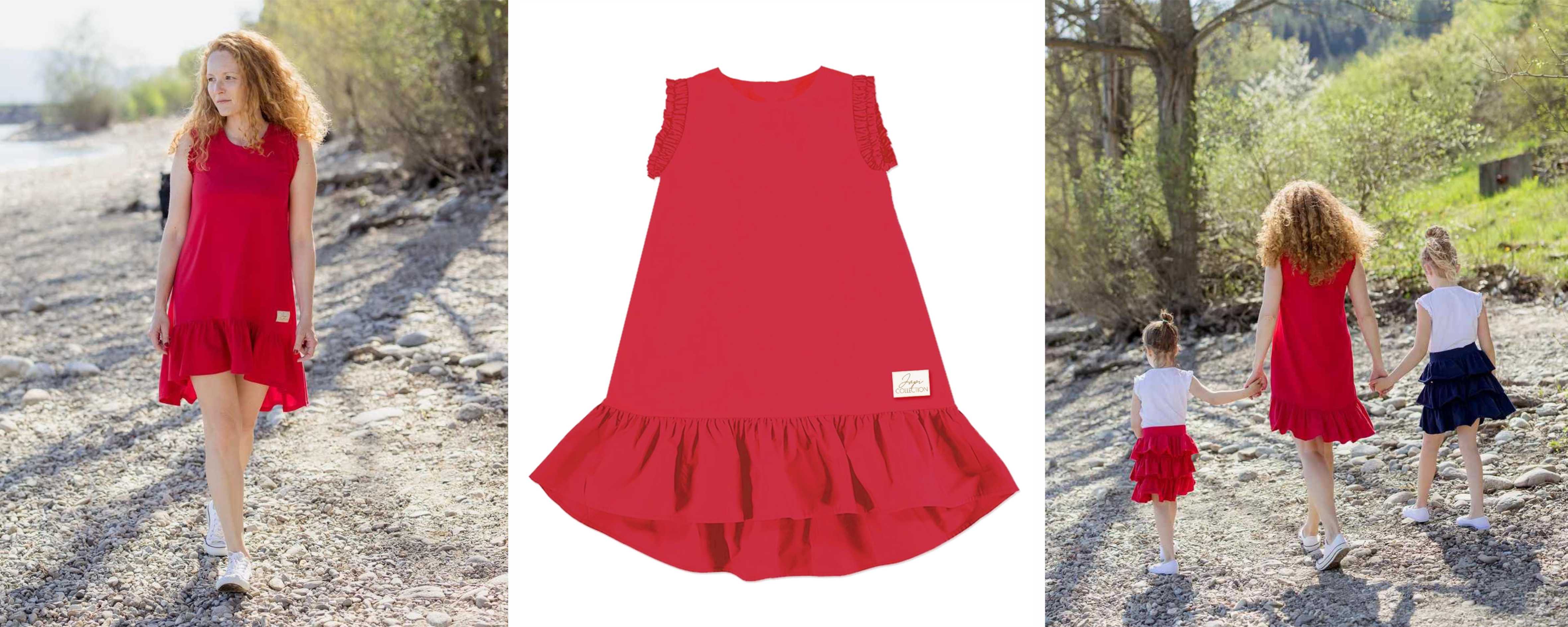 Red dress with a message from the PERUN FLOWER collection

This collection unites generations through folklore and folk traditions. The emblem, also called Svarga or Perun's flower, was considered by our ancestors to be a symbol of protection. Above all, protection against negative things. We combined this symbol with a folk motif from Čataj embroidery.
An original motif was created, which we embroidered also on red women's dresses.