Make beautiful accessories that will match
Just a piece of fabric and a moment of time and you will make your own accessories that will brighten your days. Whether you will enliven your outfit or a home, get inspired and have fun. If you order clothes from the Herbarium collection these days and write in the order note that you would like a piece of fabric, we will be happy to send it to you.

Fine-tune your outfit

Small things do big wonders. This also applies to the outfit. From a piece of fabric, you can liven up the overall look. Really little is needed - a piece of fabric just like your dress and scissors. Then only nimble-fingered hands which can tie it. This way you can:
create a hair bow
revive hairstyle in different ways
tie a bow to the purse
tie a bow on your hand like a bracelet
tie it on a keychain

Create the original image
You can also create a beautiful image from a piece of fabric that will complement your interior. Just a little is enough. An interesting frame and a piece of fabric in the required size. Choose contrasting colors and different frame sizes to create an interesting effect. And then it will match the accessories in the room.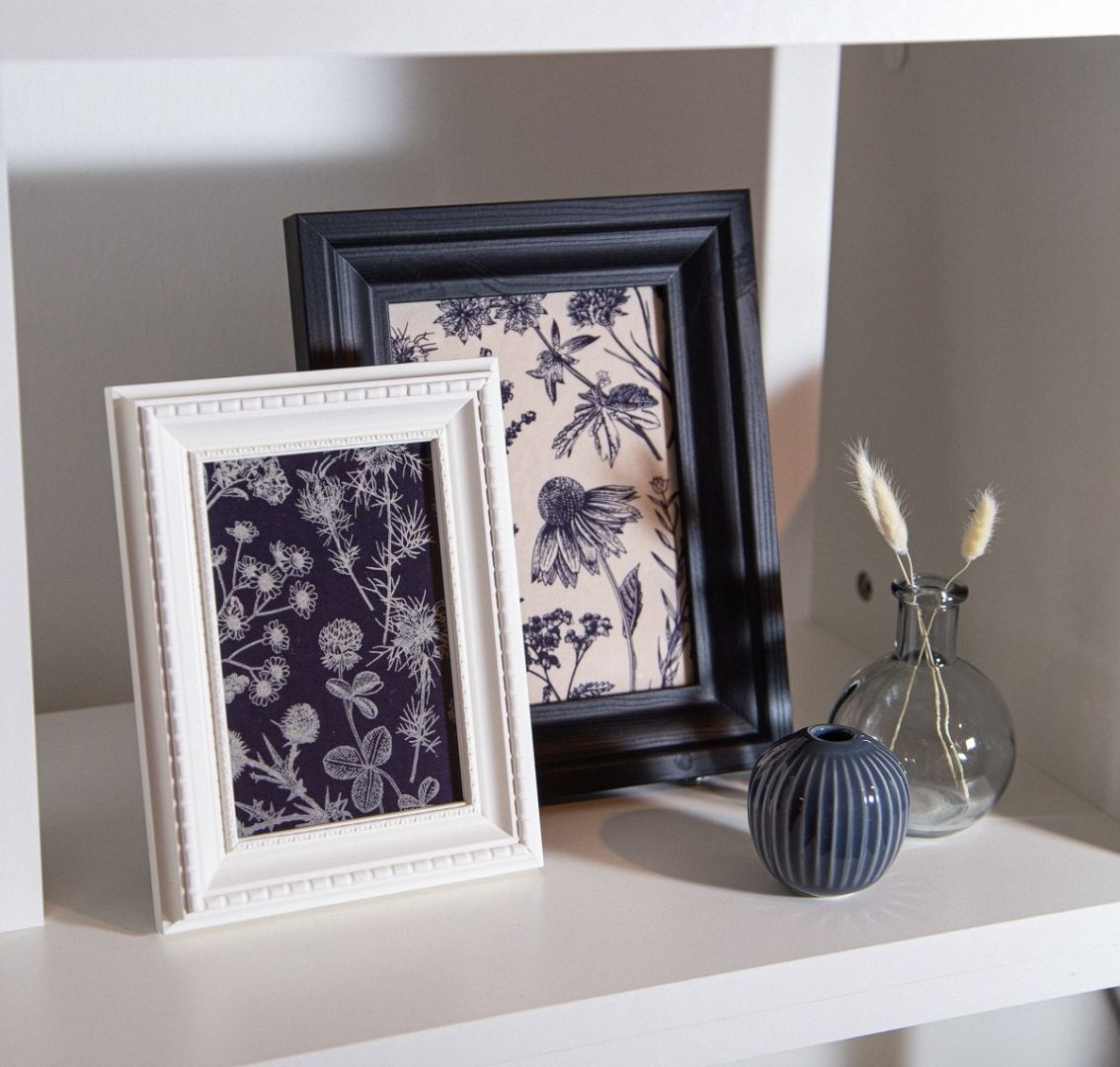 A bag of herbs in a simple way
You can also use a piece of fabric as a bag for herbs. You can make it without sewing and quite easily. They will scent your home and enliven the key bowl or serve as a fragrant decoration for a wreath or a dining table.
Approach:
1. Cut a circle out of the fabric (you can trace, for example, a bowl or a lid)
2. Pour herbs (such as lavender) into the center of the cut fabric.
3. Tie the bag with jute twine or thinner ribbon
All done! :)
If you fill the bag with lavender, you can place it in the closet between the clothes. Lavender is known to repel moles. In addition, the closet will be beautifully refined. Over time, the bag may lose its ability, but all you have to do is squeeze it in your hands and the lavender essential oils will be released again.
It even helps to put it in the microwave for a while, the heat reactivates the scent. At the same time, such a bag is very easy to reopen and replace the lavender with a new one, and maybe the one from your garden.
A beautiful gift to share your "wealth" with others and make them happy.