How to dress children in the fall
You surely know this: in the morning you leave the house in a thicker sweater or lighter jacket and in the afternoon you carry them in your hands. An unmistakable sign that autumn is here. Colder foggy mornings and sunny afternoons. Even we adults can't guess how to dress properly at this time. Once we feel hot and with the rapid change in weather we feel cold for change.

It is important that we dress our children properly during this period. Staying in the fresh air is excellent for their health and immunity, but changes in weather can cause colds.
Layering
Surely you have heard many times about how and why to layer clothes. One thick layer does not do any good for the body. At higher temperatures, the body may sweat and overheat. As a result, in the autumn days, we can catch a cold.


When the children in the stroller cries, it may also be because they feel hot. Small children up to half a year do not have thermoregulation. This means that they are prone to colds and overheating. They can't deal with excess heat and can't even produce heat on their own. The rule is that in such small children we measure the temperature at the nape of the neck. It should be dry and warm. Catching their hands is not the right method, as the baby's hands do not have to be as congested and supplied with heat as the body.
Layering has the advantage that we can gradually take off or dress individual layers of clothing as needed.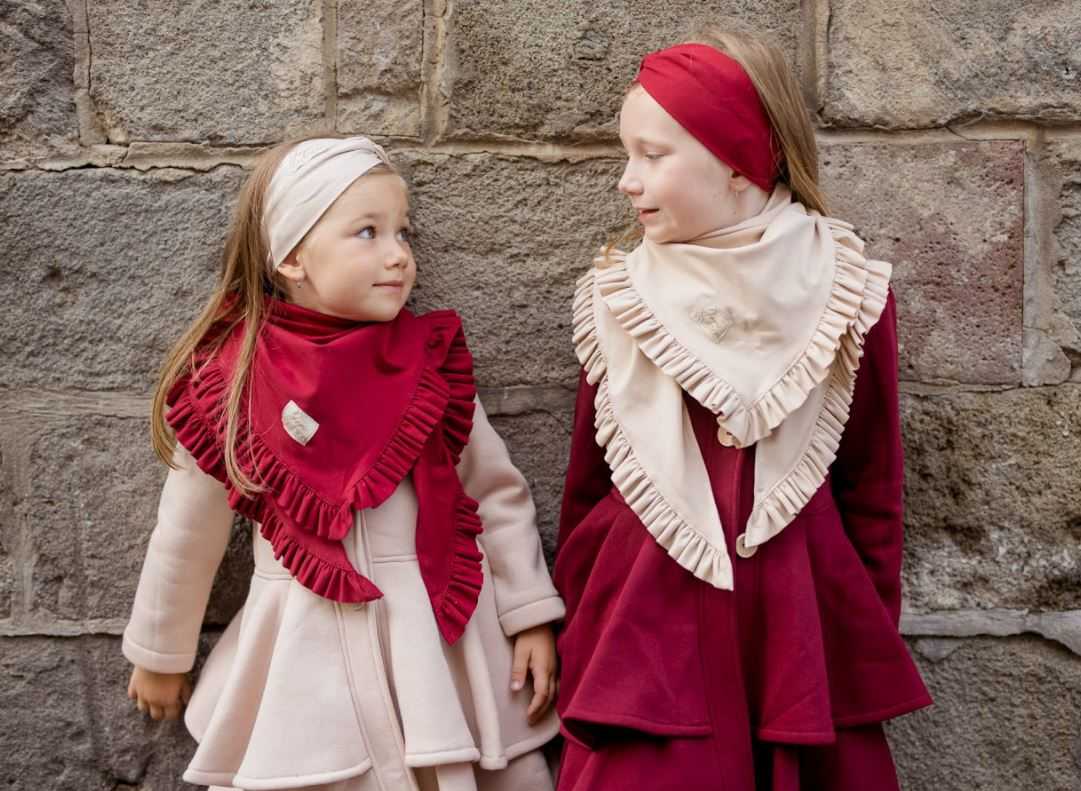 Clothing layering rules
The first rule is that the layers should be made up of several thinner clothes. This method of dressing is also called the "onion principle".
The first layer should be tight and made of natural material, which is breathable, non-itching and pleasant to the baby's skin. For smaller babies, it should be children's bodysuits and baby tights. This is followed by thinner sweatshirt or sweater and comfortable trousers. Depending on the weather, we can then choose a suitable overall or a warmer blanket.
The difference is whether the baby is just lying in a stroller or also running and moving. That's why we created children's tights with straps that will not fall off and at the same time will not restrict their movement. They are made of 100% cotton and are thus pleasant for children's skin and suitable as a base layer when layering clothes.
An important part of children's clothing is the headwear. Up to 70% of heat escapes through the head. For girls, it can also be a headband on warmer days. But on cold, dry and windy days, a hat is needed for both boys and girls.
We don't forget about gloves either. Especially for the little ones lying in a stroller.
Proper footwear or leg coverage is also very important. The rule applies – keep the head warm and the feet dry.
TIP:
For babies, it is always necessary to choose one more layer than for adults. For children who already move a lot and children aged about 4 years, we follow the same number of layers as for adults.
When it rains and the wind blows
The children seem to be attracted by the puddles on the roads and sidewalks. Therefore, it is important to choose the right shoes for the walk. On rainy days, wellingtons and waterproof boots are suitable.
We also don't forget the raincoat and hood.
On windy days, even the bigger ones ask for a scarf or tunnel scarf and gloves.
The top layer of clothing should therefore be water and wind resistant on windy and rainy days. In order for the children to move better, this layer should be slightly larger so that the previous layers fit comfortably under it and are not too tight for the child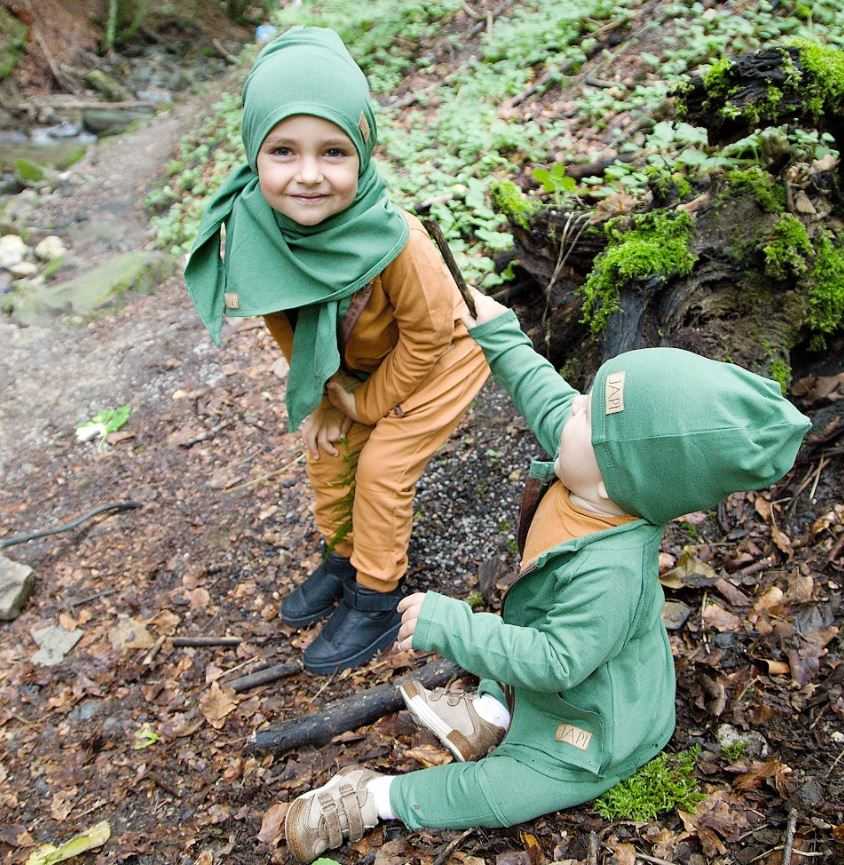 DON'T FORGET:
In cold, windy and dry weather, we do not forget the most important thing - the skin. A suitable cream and lip balm also protects delicate baby skin from drying out and cracking. We should always have these little things in a stroller or purse and protect ourselves and our treasures.