We care about the quality of children's clothing
Why do we use wooden buttons? How to take care of them? What is the certificate of our fabrics from which we sew children's clothes? How do we pack your orders? At JAPITEX, we really care about the details.

"The details hide great feelings."
Does it really matter that little detail? Why are they important? And how did we get to them?
We will show you how and why we do it this way.
Fabrics for children's clothing
When choosing materials, the first most important and decisive factor is certification.
We make sure that all fabrics from which we sew clothes for children and adults have an OekoTex Standard 100 – Class 1 certificate.
It is an internationally recognized uniform system of testing and certification of textile raw materials, semi-finished products and end products at all stages of production.
They must be tested once a year. The products must not contain dangerous and harmful substances to health and the environment.
The certificate has 4 classes, the first is the strictest. It includes textile products for infants and toddlers up to 3 years old.
These are mainly clothes, cloth diapers, toys, sheets, etc.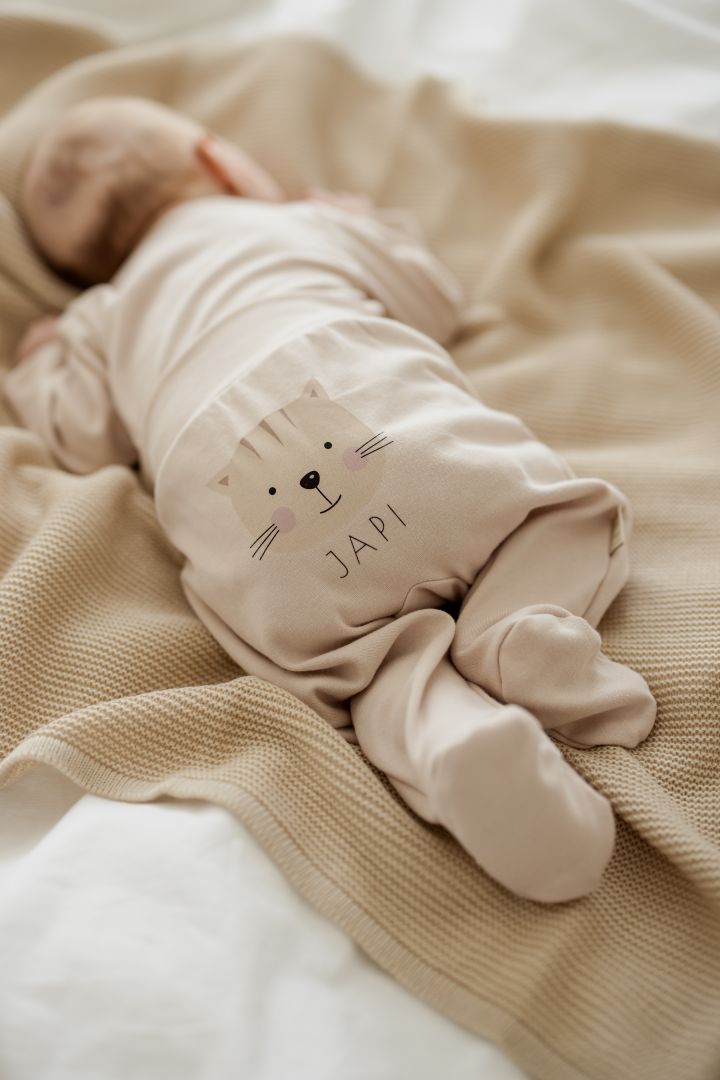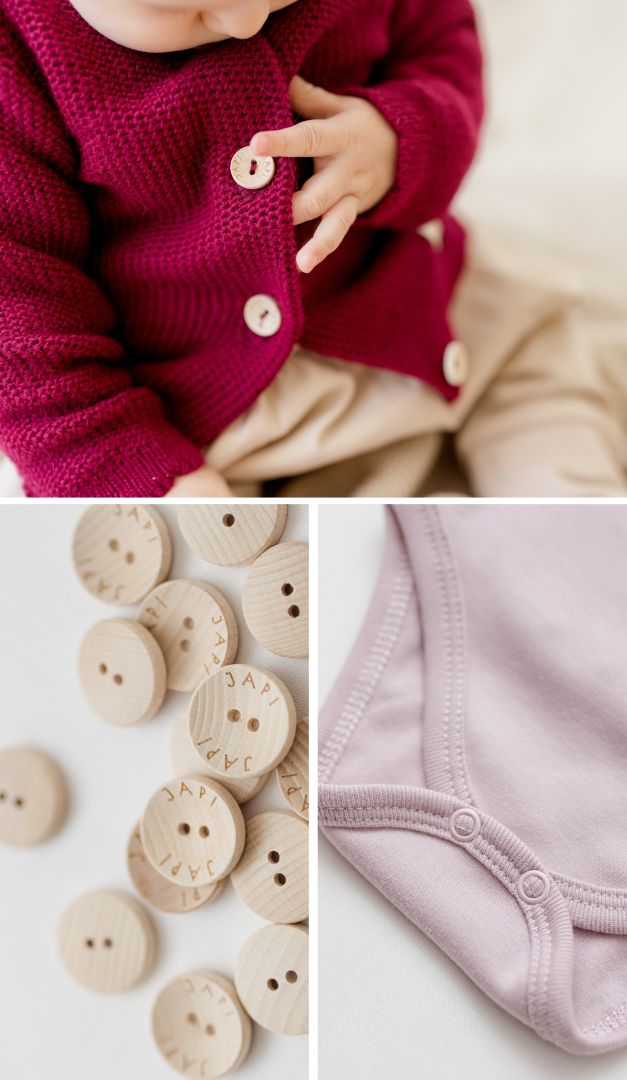 Buttons and press studs
Such small practical details will guarantee you long-term functionality of the clothing.
Metal press studs
We mainly use metal press studs, also called "poppers". They have a longer life than plastic. They are mainly used for children's clothes, so that we do not stress babies unnecessarily when getting dressed. They can be washed normally with children's clothes.
Wooden buttons
Functional and beautiful. There are also wooden buttons that we use on some pieces of our children's clothes. These buttons have our logo engraved and are elaborated in detail. They can be washed with clothes, but care must be taken when drying in the clothes dryer.
We have decided for them only recently, they complete the overall look of the clothes and they are ecological.


Cardboard case instead of a box
The clothes that you order from us directly via the e-shop will come to you in a cardboard box designed by us, which resembles a briefcase. It is suitable as a gift alone, you no longer have to wrap it in decorative paper. Children will also love it for their little things, toys and treasures. In this way, the "packaging" becomes a practical helper.
In addition, we will put the ordered clothes in a nice place and wrap them in paper and wrap them with a ribbon.
We are pleased with your order and that is why we want to please you as well.

Custom certified clothing cuts
Our company has been operating on the market since 1998. Since then, we have been inventing new clothing collections for you. We tune colours, select materials and improve cuts. At all times, we improve the cuts of clothing so that it is as comfortable and practical as possible, so that children also like it, so that it meets the strict criteria of clothing for newborns and babies.
Children's bodysuits, children's overalls or rompers no longer have many opportunities for improvement, but the creation of a new collection also brings with it the possibility of choosing and editing cuts. Girls' dresses can sometimes be adorned with a ruffle. Boys' trousers can have a bigger pocket. Comfortable sweatpants require a looser fit.
The information, which we gather through our own experience and your comments, we put in our pieces of clothing.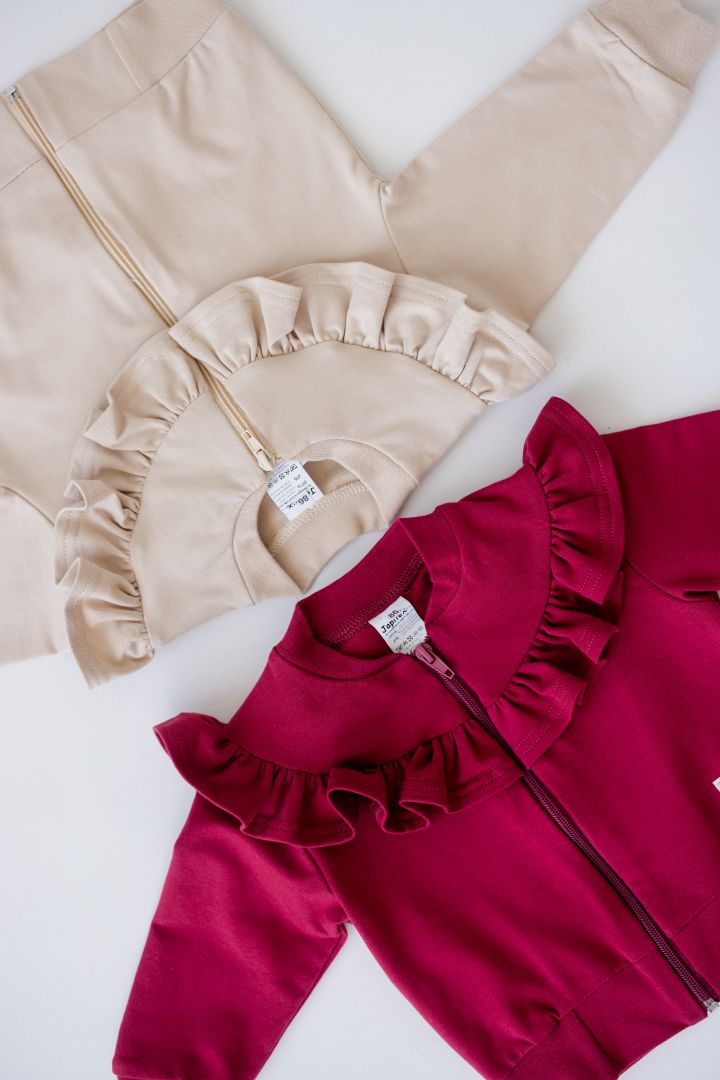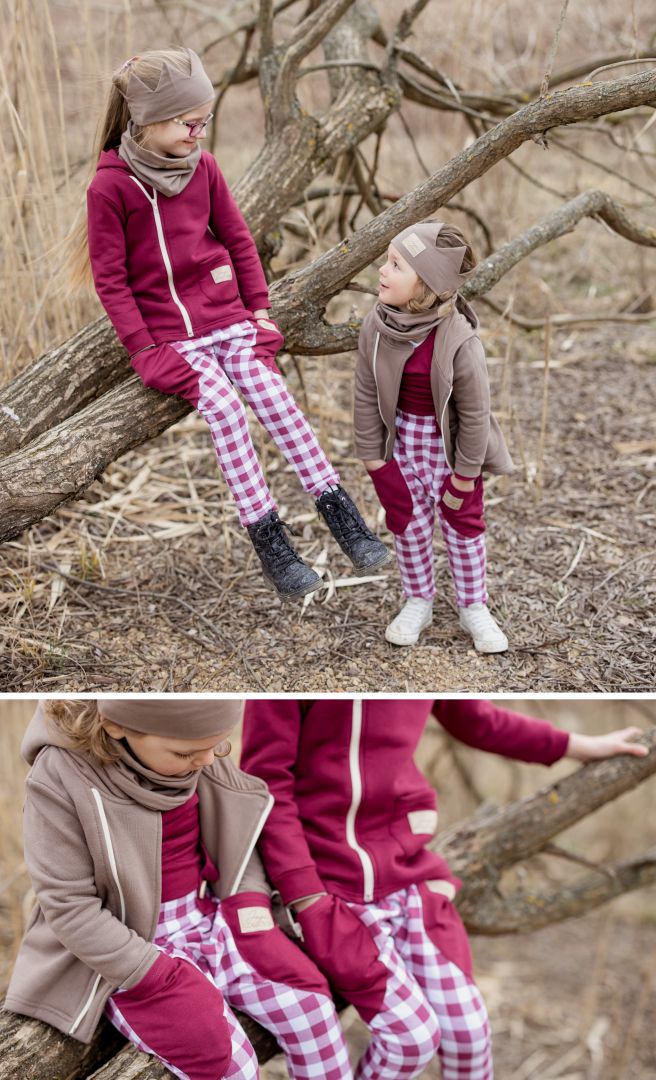 Collections
Preparing a new collection is not easy at all. It takes a lot of time and energy. We try it, match it, select from various pieces, change one piece for another... Many people in our company are involved in the creation of the new collection. The mere fact that mothers work for us is a great advantage. This creates a new collection of clothes that is not just created from behind the table, but really based on the comments of people with real experience.
Collection means - matched pieces of clothing. T-shirts, skirts, dresses, sweaters and pants that just go together.
Our collections are limited, meaning that once their set number is sold out, they will never go on sale again. We rather focus on creating new collections. If we have a feedback that some particular cut is popular, we continue to work with it. We will incorporate it into the next collection and you can look forward to new unique pieces.
And that's one of our main ideas - not to produce hundreds and thousands of the same things, but still to bring something new.

However, you will still find some stable pieces in our offer, these are the basic pieces of clothing for babies that you have liked and there is a great demand for them. 
We store these continuously and add new colors and patterns.


Custom graphic designs of fabrics
We do not always manage to procure a suitable fabric for a given collection.
When we have an idea of specific flowers, such as in the Poppy collection, we have to design our own print. The whole process begins as an idea. The discussion with the graphic designer and the first suggestions are just the beginning of the whole process. Adjustments, details, decision making. All done - this is how it could be described in short, although you probably know that there is a lot more work behind it.
We are proud to be able to bring you original pieces that, thanks to our own fabric, you will not find anywhere else.

Natural materials
The basis of the clothes we sew for you is cotton. Cotton meets the strict conditions of certification, thus it is a very suitable material for children. It is easy to maintain and pleasant for children's skin.
We have prepared one whole collection for you from 100% cotton muslin. And you can find out more in our article about the properties of muslin that enchanted us. We can only confirm that just the opportunity to work with such beautiful materials is a pleasure for us.
The prices of these materials are quite high today, which is reflected in the final price of the product. However, we believe that such clothing is actually an investment that will pay off.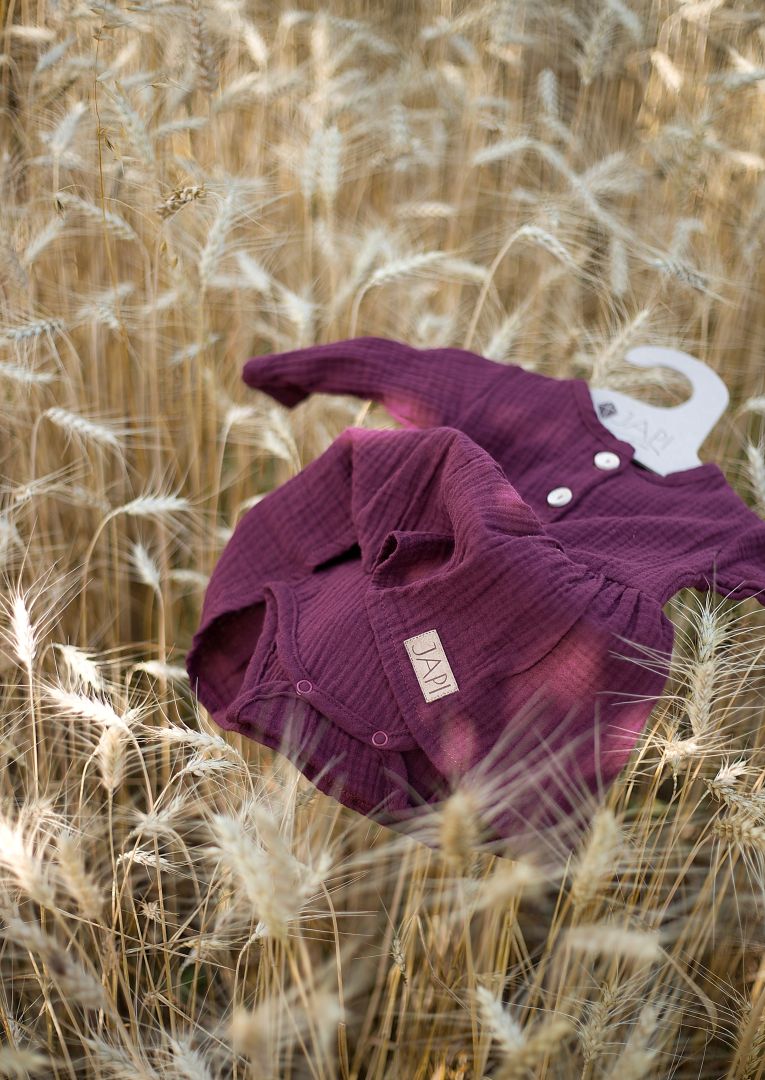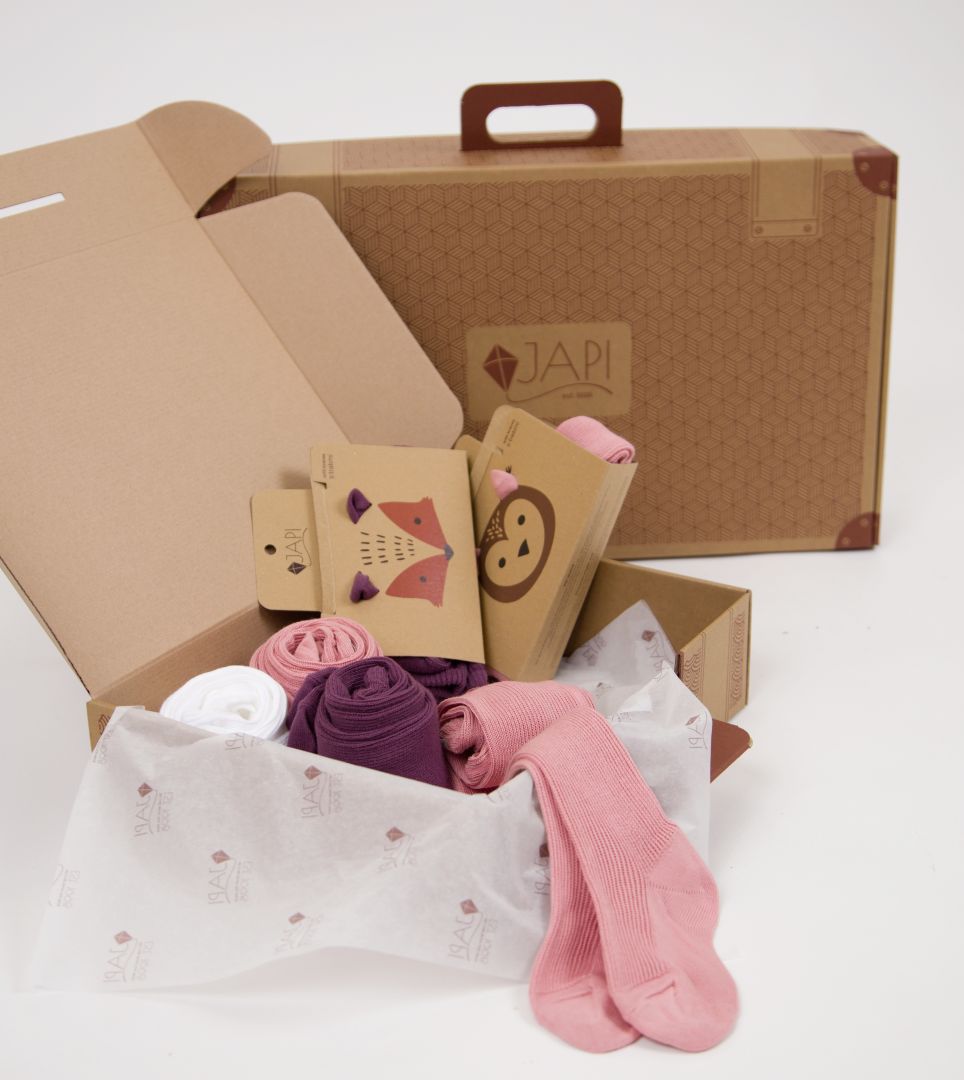 Support and assistance
We try to help those who need it. In the past, we have been involved in several projects, where we have donated our clothes and proceeds from sales. In 2020, we organized a Christmas auction and we donated the proceeds to the Svetielko nádeje (Pediatric Oncology Assistance Centre).
We regularly select the families to whom we send clothes. Teachers, neighbours, friends, just anyone who knows the family and is willing to tell us more about it can write to us.

Discounts and sales
And when you read this far, you probably know why we don't have any BIG SALES OR 70% DISCOUNTS.
We care about all the things mentioned above. We want to create stable jobs.
We want to always bring you something new and always in high quality. That is why our sales or discounts are rare.
We use discounts to please and reward you, not to entice you.