Children's bodysuit for the little ones
Are you expecting a baby and preparing a baby's outfit? What baby bodysuits are best for newborns? We will advise you on what to focus on when choosing children's bodysuits.

Cotton baby shirts for newborns have recently been replaced by baby bodysuits. They are practical because they do not roll up and keep the baby warm. They are already used in the maternity hospital. When choosing, pay particular attention to the material from which they are made and the cut.
Bodysuit for newborns
Bodysuits are very popular. We should not stress babies, especially newborns. Putting on children's clothes should be quick, simple and with the least possible manipulation of the child.
A practical solution is a wrapover bodysuit. These bodysuits are not put on over the baby's head.
How to put on a wrapover bodysuit:
prepare the bodysuit on a mat,
put the baby on the unfolded clothes,
put the child's arms in the sleeves,
attach the lower part of the bodysuit to the upper part,
the bodysuit is tied at the side or fastened with a zipper.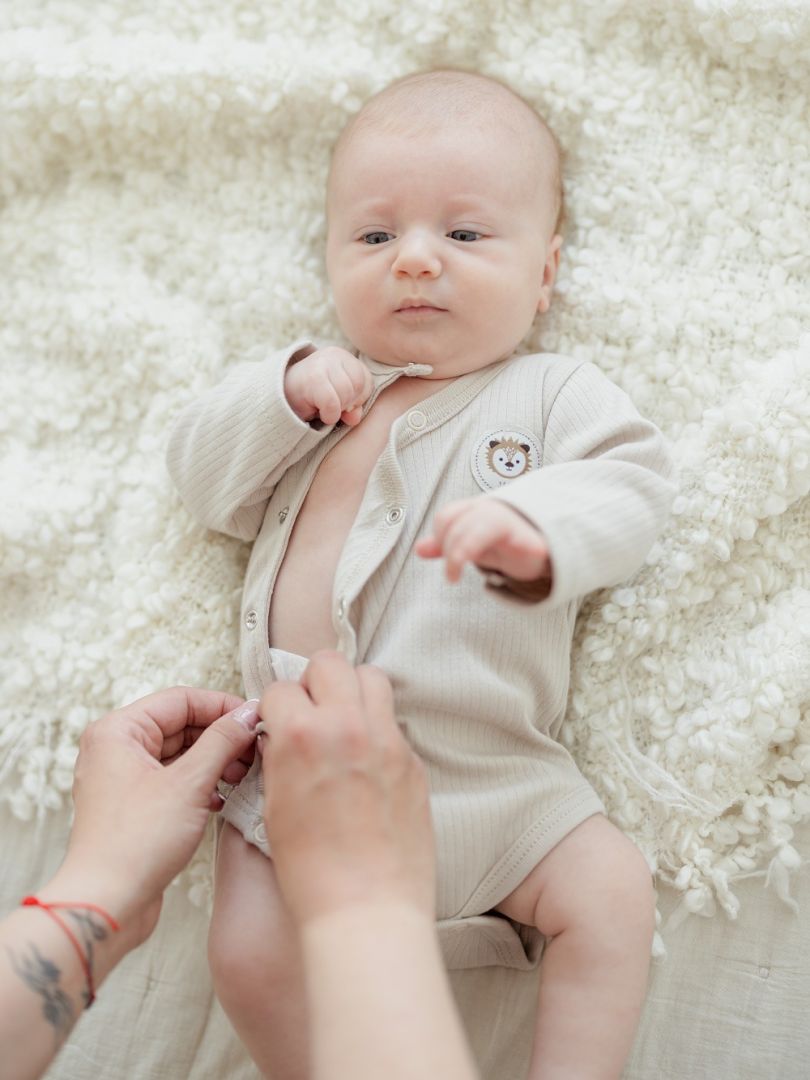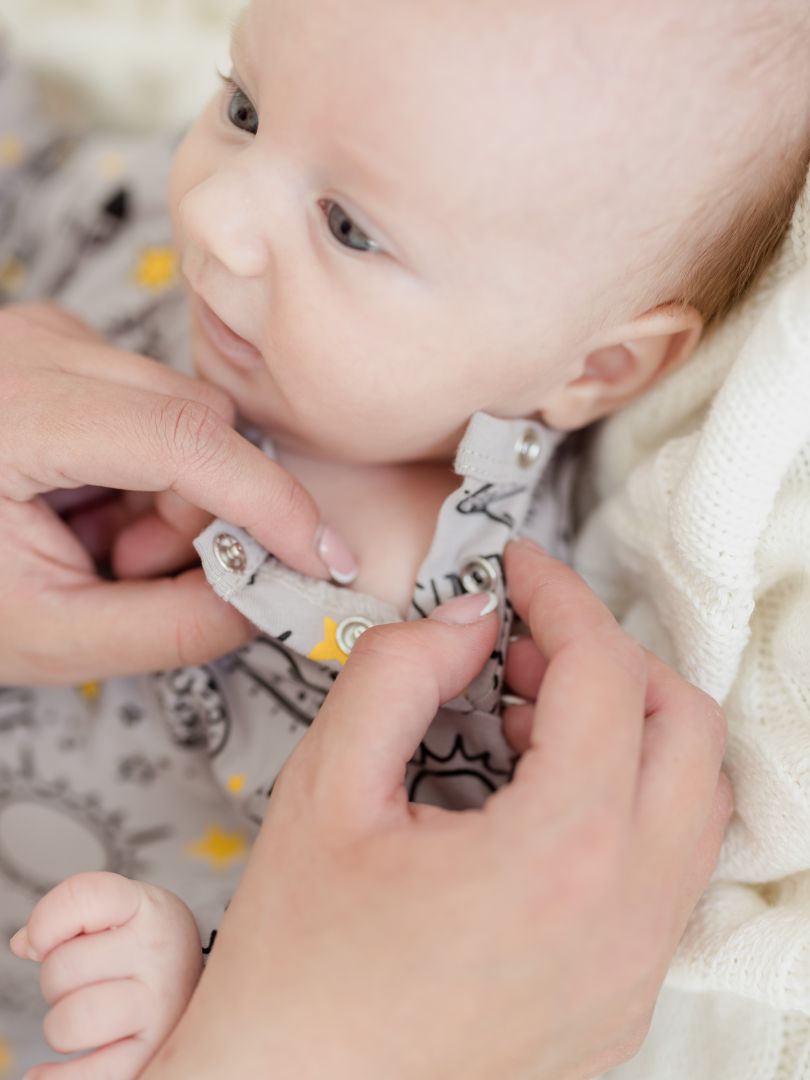 Bodysuit for larger babies
There are several types of children's bodysuits for sale for infants and toddlers.
At Japitex, we have a certified cut of children's bodysuits. It holds its shape thanks to the round neckline around the neck, it is finished with edging. Our bodysuits don't have "flaps", they are buttoned up with press studs. They do not fall off the shoulders and hold in place.
At us, you can buy bodysuits for older children like:
bodysuit with long sleeves
bodysuit with short sleeves
bodysuit in tank top style
bodysuit dress for girls (bodysuit with skirt)

What material children's bodysuit to choose from
The most suitable materials for newborns and babies are natural materials. The most common include:
Cotton baby bodysuit
Our offer is dominated by children's cotton bodysuits. We make them from 100% cotton or a combination of 96% cotton and 4% elastane. Elastane is added for the flexibility of the material and so that the cut does not lose its shape after washing. For newborns, we also recommend a fine bodysuit made of 100% cotton muslin.
Advantages of cotton:
breathable - removes moisture
pleasant - even for the delicate skin of newborns
available - affordable material
hypoallergenic - rarely causes allergic reactions
long life span
natural material
easy maintenance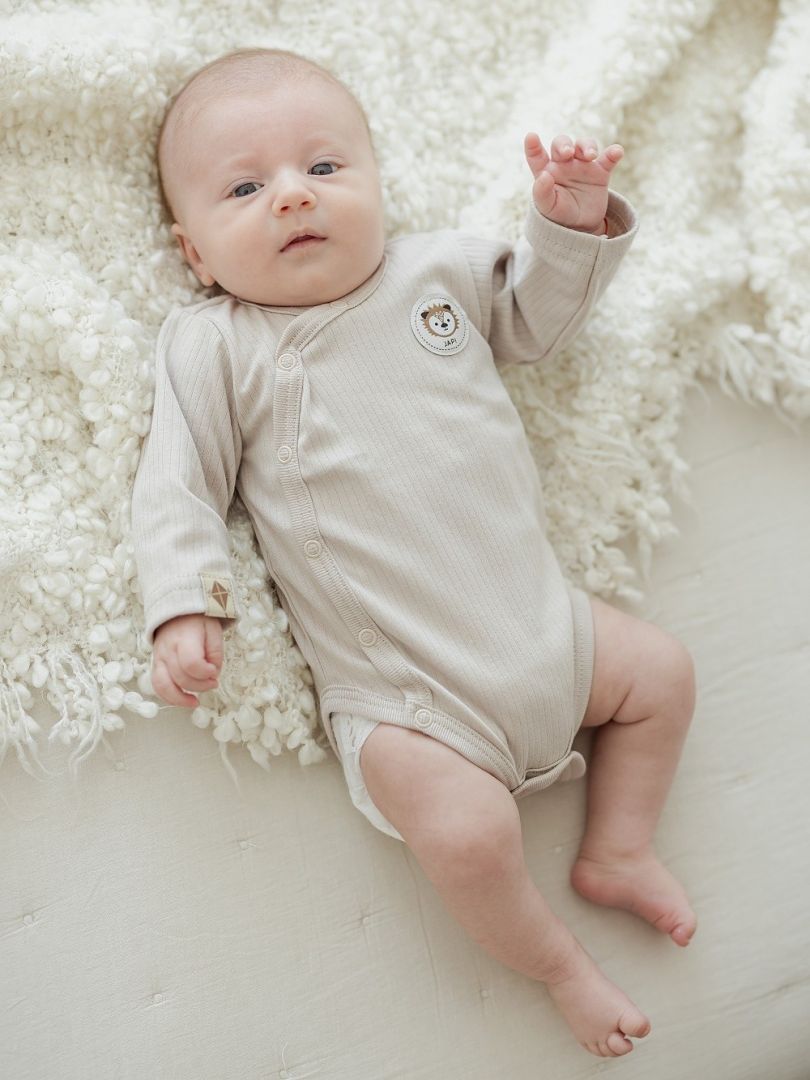 The size of children's bodysuits
Commonly available baby bodysuit sizes for newborns start at number 50. You can also buy smaller sizes for premature babies. JAPI bodysuits can be bought up to size 104, which is a size for approximately 2-3 year old children.
When choosing the size, it must be taken into account that solid fabrics such as muslin or flax are not elastic. The cotton or cotton knit stretches slightly and adjusts. Every child is different and grows or gains weight differently. The following size chart is indicative only.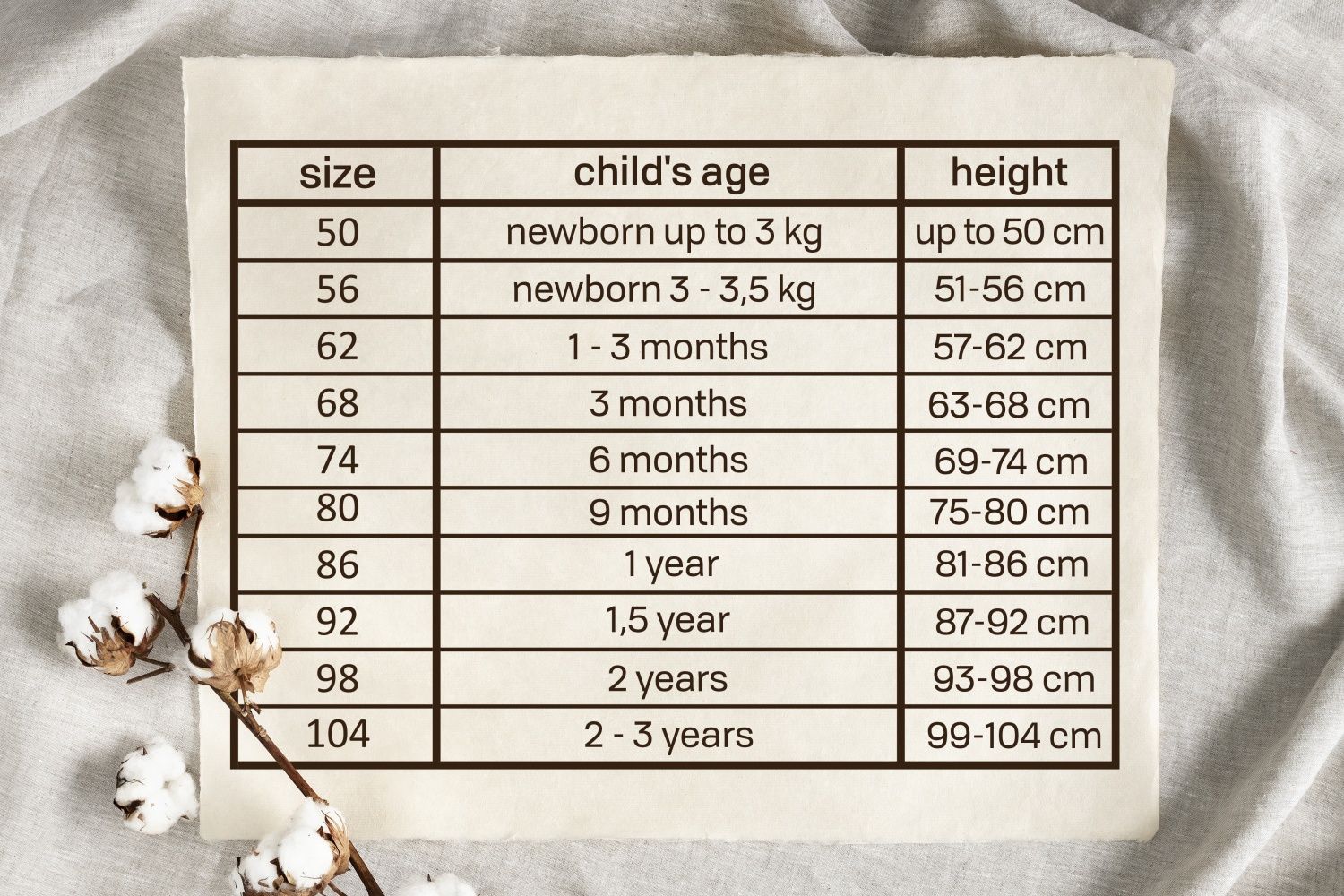 Quality children's bodysuit
The "quality over quantity" rule also applies to children's clothing. Although it is necessary to have several pieces for change in the event of an accident, the quality of the products must not be forgotten.
You will find beautiful, comprehensive collections that match in colour. One-colour basic pieces and patterned bodysuit. We create the print ourselves and that is why our products are original. Bodysuit with a tractor or excavator, animals or flowers? We are always bringing something new, following trends and inventing new cuts.