Girl's summer dresses
In the summer, women and girls have the advantage of being able to wear light and airy clothes. In addition to the fact that it suits them, the dress has several advantages. If suitable materials are used for their production and the right cuts are chosen, they will become a piece that you will happily reach for again and again.

Materials suitable for summer clothes
In summer, we perceive the materials of our clothing much more intensely. During hot days, we reach more and more often for airy and soft fabrics that allow our bodies to breathe.
To make summer dresses really comfortable, choose natural materials.
cotton
linen

silk



bamboo

hemp
Muslin is a popular and very comfortable summer fabric. It is the softest cotton fabric in the world. Try our dresses from the Pure collection. Although they have longer sleeves, you will definitely not be hot in them.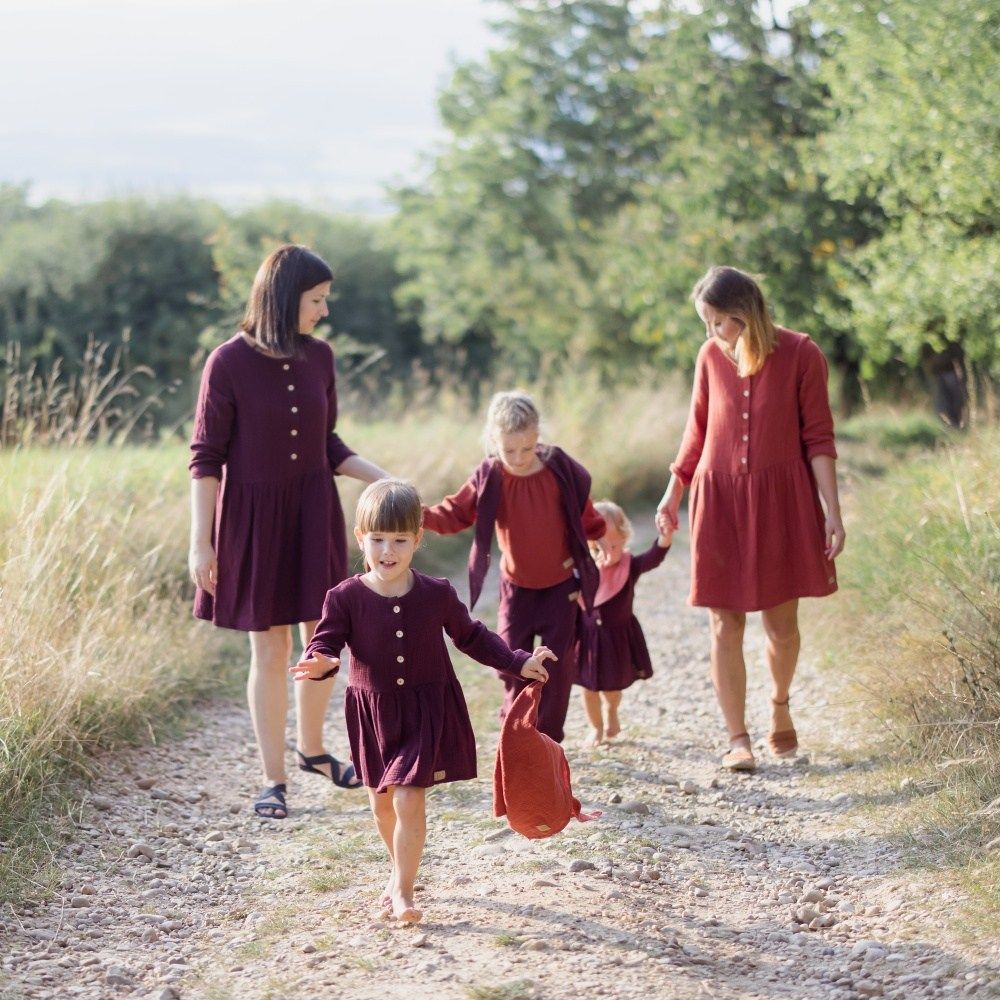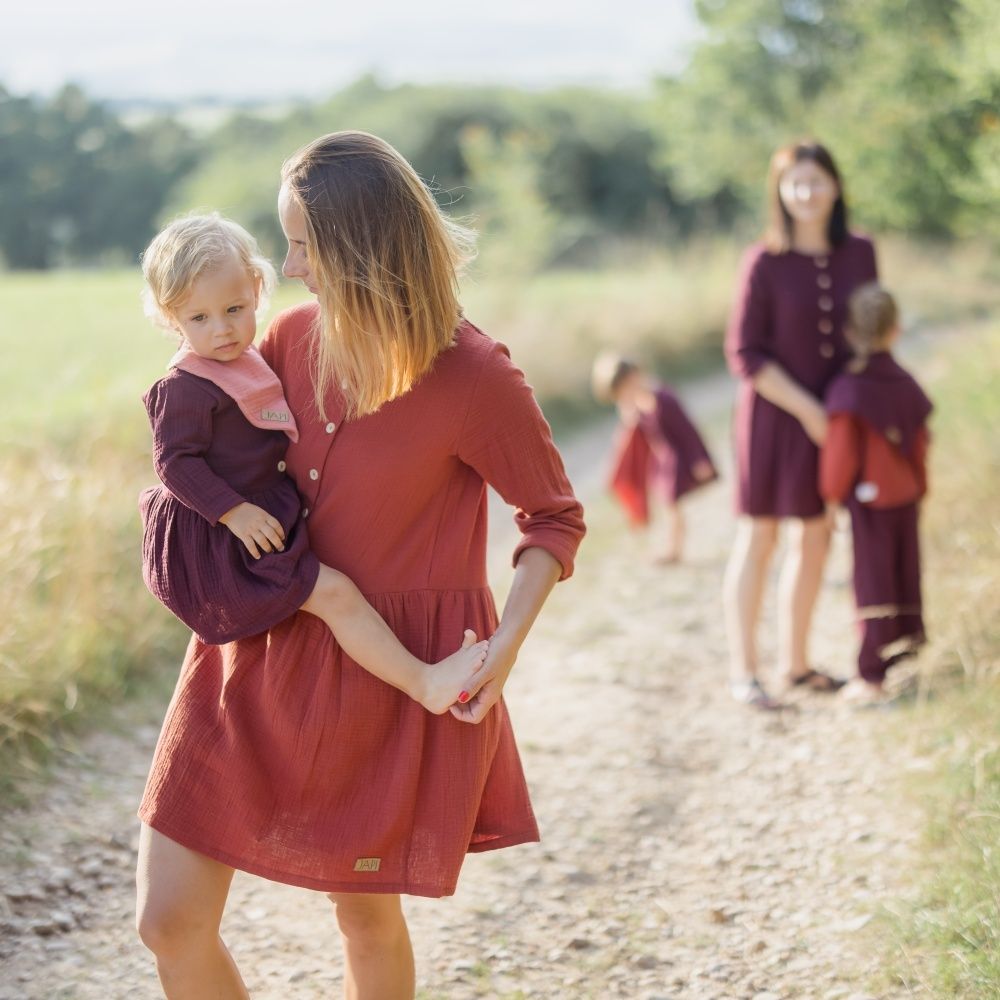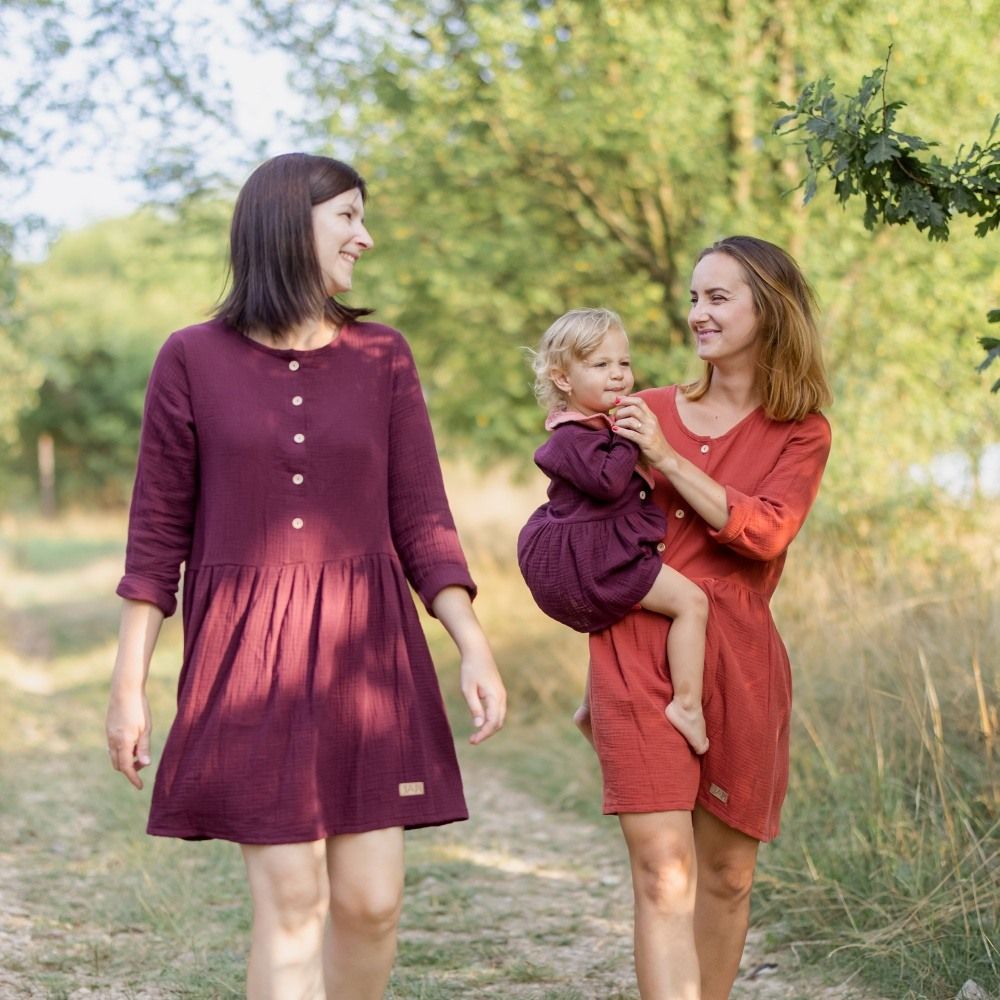 The patterns and colors of summer dresses
In the summer, you don't have to be afraid of bright colors and different patterns. Various flowers, butterflies, animals, dots, stripes, fruit, and nautical patterns suit the little ladies and their moms. You can reach for bold colors and color combinations, especially in the summer.

Neon colors in combination with a light material - chiffon, can be found in our Fairytale collection.


Even soft pastel colors stand out on tanned skin in the summer. In combination with light cotton muslin, girls can enjoy them in the Peony collection.



Cuts for summer dresses 
Light materials, cheerful patterns, pleasant colors and a lovely summer cut. The cut really does a lot. It highlights the fabric and the figure. An airy short cut can refresh you in the summer heat. Dresses with straps are also suitable for holidays by the sea, over a swimsuit on the way to the beach.


You can show off your healthy tanned skin during an evening walk through the city thanks to the dresses with straps from the Meadow collection. Matched mother and daughter.


At a summer wedding or family celebration, you and your daughter can shine in a retro dress with dots from the Candy collection.



Favourite dresses 
If you find your favorite summer dress, you will want to wear it all the time. They will fit you perfectly, they will be light and they will highlight your personality. The advantage of summer days is that dresses made of light materials dry quickly. Treat yourself to high-quality and unique pieces that you will really enjoy in the summer.